According to Page Six's sources, Kanye West's current Twitter rant about Kim Kardashian being "found" sleeping with Chris Paul is false.
A source close to the disgraced rapper says, "This is not true, and unfortunately it is an ongoing pattern with Kanye — attacking Kim to redirect everyone's attention after a day of crazy antics where he has said every hateful and offensive thing he can possibly dream of." The source is referring to the disgraced rapper's anti-Semitic "Infowars" interview on Thursday.
The insider adds, saying that West "deflect[s] his own bad conduct" by trying to "abuse and slut-shame" his ex-wife. "He has a history of falsely accusing her of also having relationships with Meek Mill, Drake, Tristan [Thompson], and numerous others."
West, 45, went on a tirade on Twitter on Thursday night, saying, "She wants to be left alone so she can concentrate on the well-being of their children," before having his account stopped again for "incitement to violence."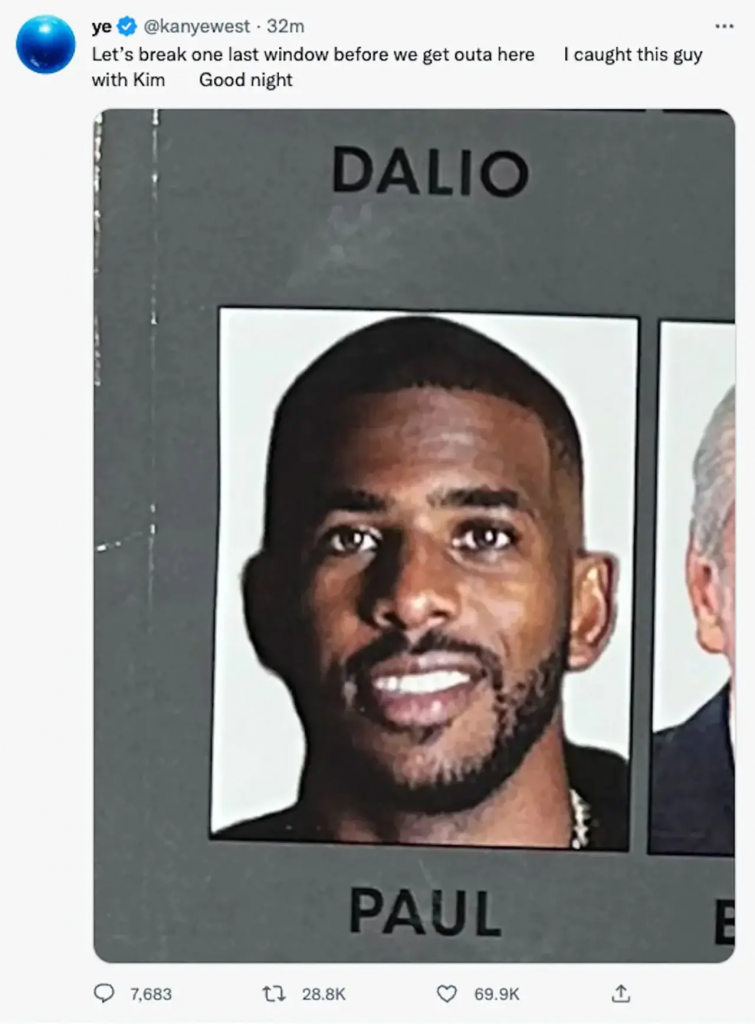 West posted, "Before we get outa here, I caught this dude with Kim," just seconds before his social media accounts were deleted. Goodnight." This tweet included a picture of NBA player Paul, who has been married to Jada Crawley since 2011.
The athlete has not commented on the claim, and his representative has not responded to Page Six's request for comment on his relationship with his children, Christopher, 13, and Camryn, 10.