US President Joe Biden Couldn't hold his Seat, giving the Secret Service a tough time as he rushes to the mic to after final whistle gave Team USA the Nod the Knockout Stage "Round of 16" in the 2022 World Cup in Qatar. USA Came 2nd in Group B qualifying with Team England who topped after their 3:0 win over Wales.
Joe Biden shouted USA USA USA and even touted his morale he gave to the Team when they doubted they could win, Watch Video Below!
Meanwhile, On Saturday, the U.S. will restart international action against the Netherlands. The round of 16 match will be televised on FOX and Telemundo on Saturday, December 2 at 10 a.m. ET from Khalifa International Stadium.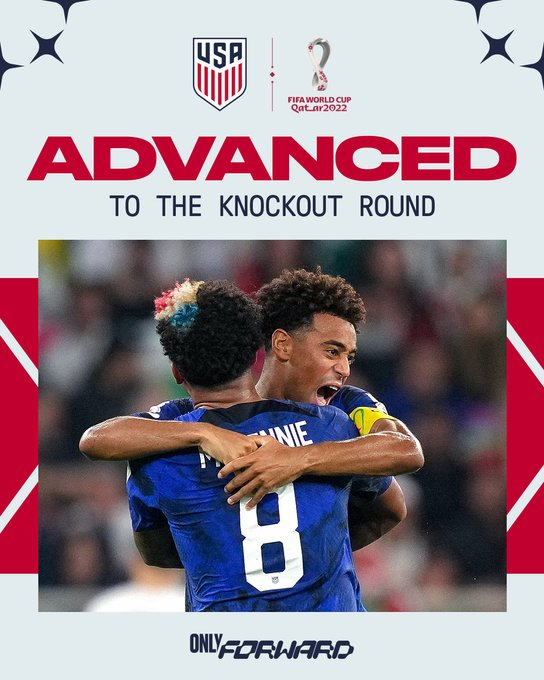 The U.S. will always be the underdog in the World Cup. US is +340 underdog to lose against Netherlands in Round of 16. A draw is +255 against the Netherlands (-120). The Netherlands are -235 to advance, while the US is +175.
The U.S. hasn't moved beyond the round of 16 in a World Cup since 2002.